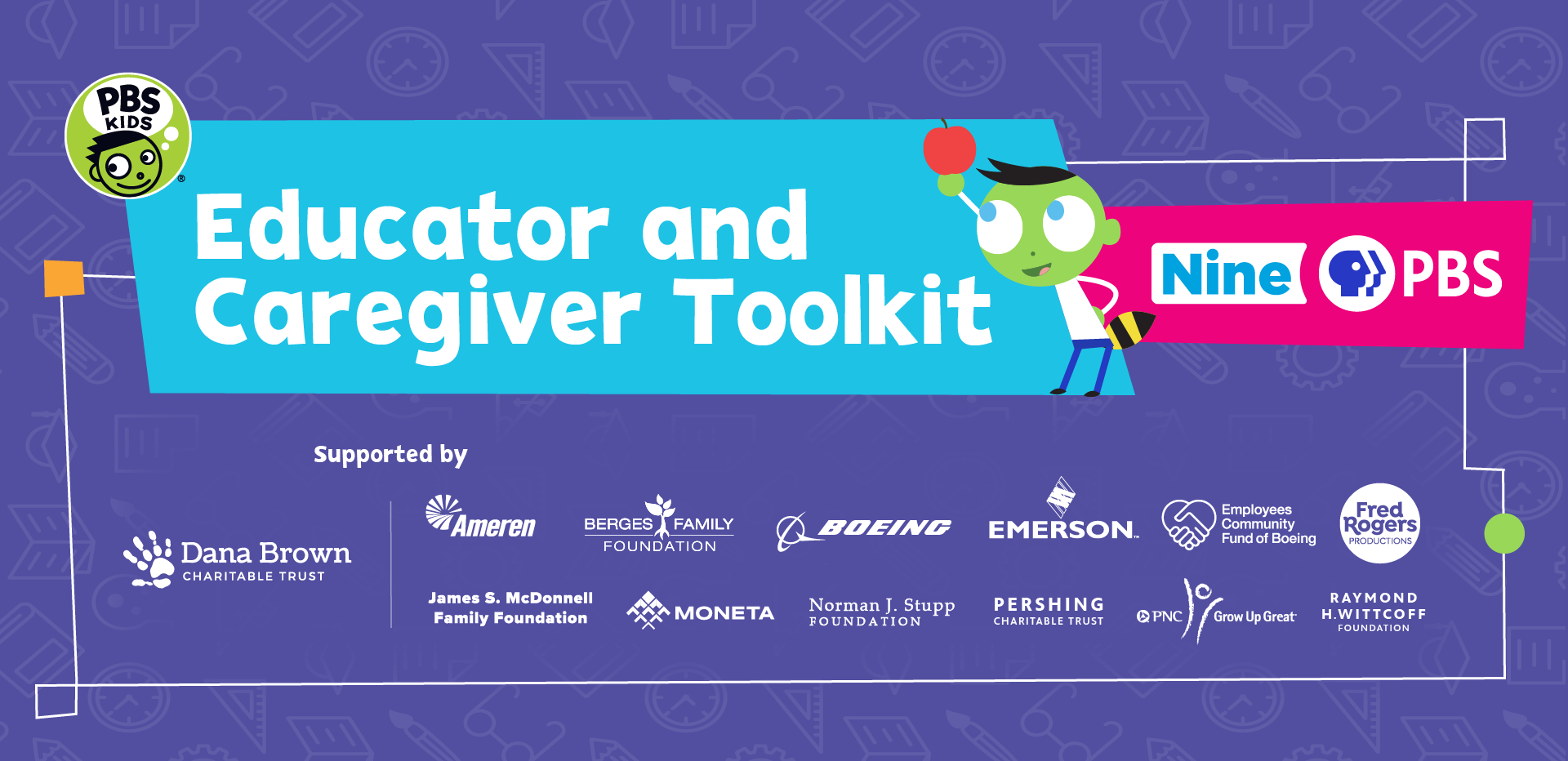 Nine PBS Educator and Caregiver Toolkit
Nine PBS's learning resources are evidence-based. These educational resources build social and emotional learning, literacy, STEM, social studies, and fine and performing art skills for children across the St. Louis region. Free educational content is at the core of Nine PBS's mission. From Sesame Street to NOVA, Nine broadcasts trusted educational content all day, every day, on television and online.
---
ON-AIR
Teaching in Room 9 offers one-hour of literacy, math, science and arts instruction for preschool-aged children, weekdays from 11:30 am–12:30 pm, free of charge on television. The grade-appropriate lessons, taught by committed educators from their homes across the region, ensure area kids have access to quality teaching during this academic year shutdown and into the summer, regardless of access to internet or computers.

Every day PBS KIDS Content
Nine PBS KIDS content airs on two channels, Nine PBS (9.1 over the air and 709 on Spectrum) and Nine PBS KIDS (9.2 over the air and 710 on Spectrum).
Nine PBS KIDS channel is the only free, over-the-air 24/7 television service for children in our region. It offers anytime access to educational series for kids ages 2-8. The broadcast and online streaming service ensure high-quality, educationally based programming is available to every child, anytime and anywhere.
---
PBS KIDS EDUCATIONAL CONTENT
Every PBS Kids show is rooted in educational and learning opportunities around a specific topic and age range. Explore all of our shows, and find out how they help children grow in a variety of learning areas.
PBS and the Nine PBS have curated FREE, standards-aligned videos, interactives, lesson plans, and more just for teachers like you, at PBSLearningMedia.org.
As schools close, Nine PBS Learning Media provides educational content online that is perfect for distance learning and resources which are searchable by subject, grade (Pre-K, Early Elementary, Upper Elementary, Middle School, High School), and standard.
Join the PBS Teachers Trading Post-St. Louis and tell us what resources you need and start the conversations you want to have with other St. Louis area teachers. We will keep a steady drum beat of awesome PBS teacher resources we have access to, but hope you also chime in with what is working for you and your students, parents, and fellow teachers. Join the conversation!
Tell us what you need
We want to make sure we provide teachers with access to the resources and ideas that are going to help them. Do you have a suggestion or comment about what can be added or changed with this toolkit? Join the Facebook group above and post a message, or email us at contactus@ninepbs.org.
Explore resources to help you raise kind, curious and resilient children. Find parenting tips, hands-on activities, games, and apps featuring your favorite PBS KIDS characters, at PBS KIDS for Parents.
The PBS KIDS Video app is available on mobile, tablet, and connected TV devices and offers on-demand educational videos, and a live stream of the PBS KIDS 24/7 channel.  No subscription required.
The PBS KIDS Games app has nearly 200 educational games like Cookie Monster's Challenge and Play and Learn Science, which can be downloaded for offline play anytime, anywhere.
PBS KIDS.org offers children educational games and videos from Curious George, Wild Kratts and other PBS KIDS shows so children can learn while they play.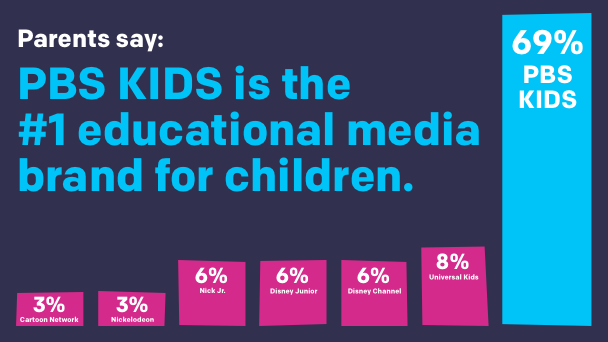 ---
TO YOUR PHONE
Bright by Text has partnered with Nine PBS to provide research-based tips and links to trusted resources that help subscribing parents and caregivers support the learning and development of children. The texting service is available in English and Spanish. Current messages focus on helpful ways to talk to your children about COVID-19, as well as activities to do at home, how to manage stress during an outbreak, and more. Text CARE to 274448 or visit ninepbs.org/careto sign-up right now.