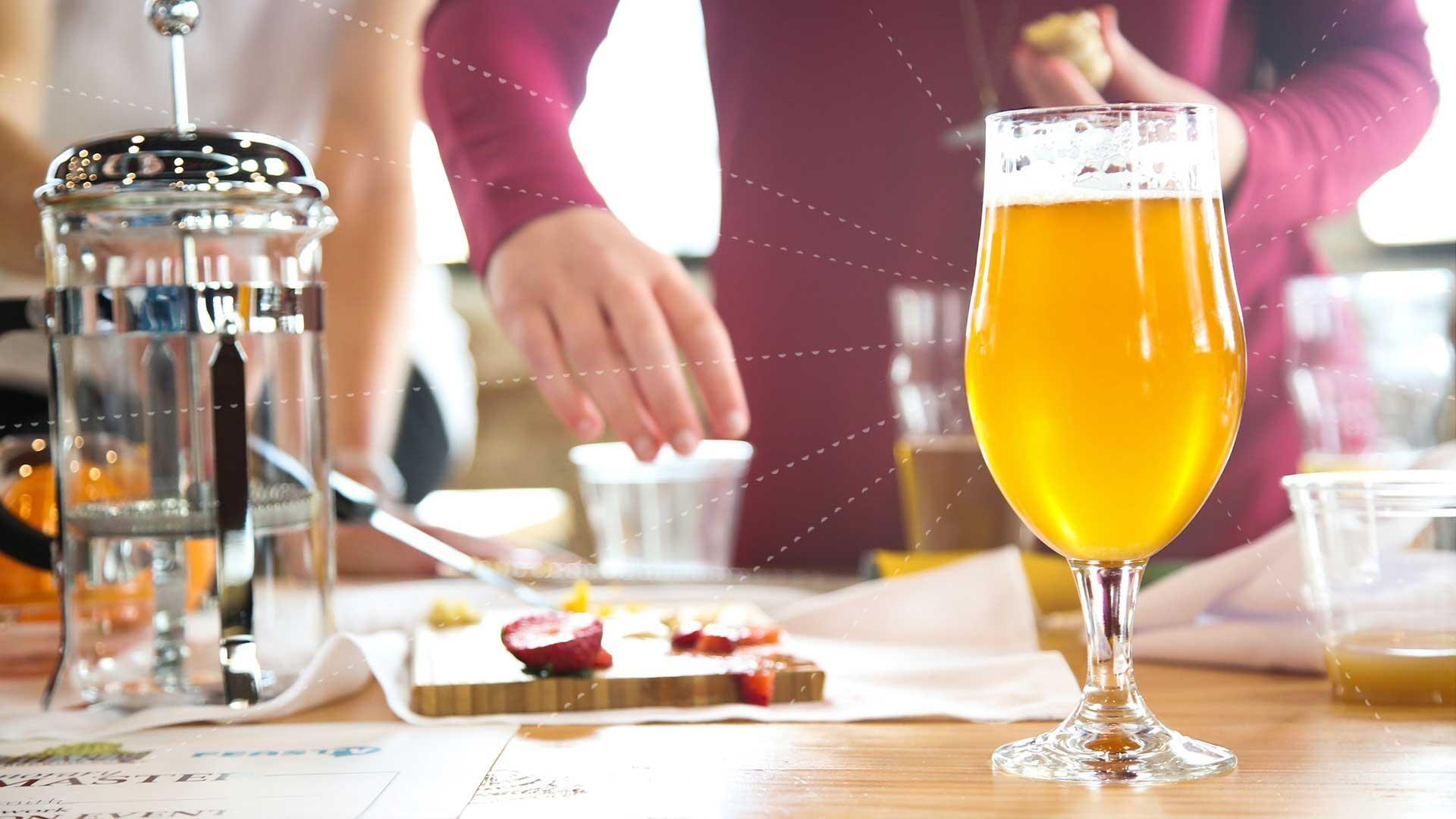 Nine PBS Beer History
Nine PBS is proud to partner with 4 Hands Brewing Co., Feast TV, and members and friends of Nine PBS to create an annual craft beer for the St. Louis community. We are proud of our city; the beer creation event is way of expressing that pride and our gratitude for the supporters of Nine PBS.
The 2019 beer was brewed and named in honor of our late CEO, Jack Galmiche, who made the most of every day and was always the life of the party. In every situation, you could count on Jack to be there for the "Last Call." The winning recipe was based on 4 Hands' Full Life Lager, with hints of blackberry, honey, mint and cinnamon, and created by the Brew-Ha-Ha team.
The 2018 Nine PBS beer, On Air, was crafted by the Under the City Wide team at our beer creation event at 4 Hands Brewing Co. April 29, 2018. The winning recipe uses 4 Hands' Ripple White Ale as its base, and adds hints of lime juice, lime zest, cardamom, and blackberry sage tea.
On Cue was the winner of Nine PBS's 2017 beer creation event at 4 Hands. It was created by the Brewers Like You team. On Cue is a gose beer (a sour beer, pronounced gohz-uh) with hints of cucumber, hibiscus and Himalayan salt. It uses 4 Hands' City Wide Pils as its base. The beer was released to the public at a party at 4 Hands on Aug. 6, 2017.
The inaugural beer creation event occurred in 2016. A team of Nine PBS members calling themselves the Missouri Monks, created Cloud 9, a 5.5% American pale ale that combined raspberry, lime and vanilla to produce the sensory illusion of a grapefruit creamsicle. The base was 4 Hands' City Wide Pale Ale. The fun culminated on June 25, 2016, when Cloud 9 was introduced to the public at a party in the Public Media Commons outside of Nine PBS.
Nine PBS beer events are a partnership between Nine PBS, 4 Hands Brewing Co., and Feast Magazine.