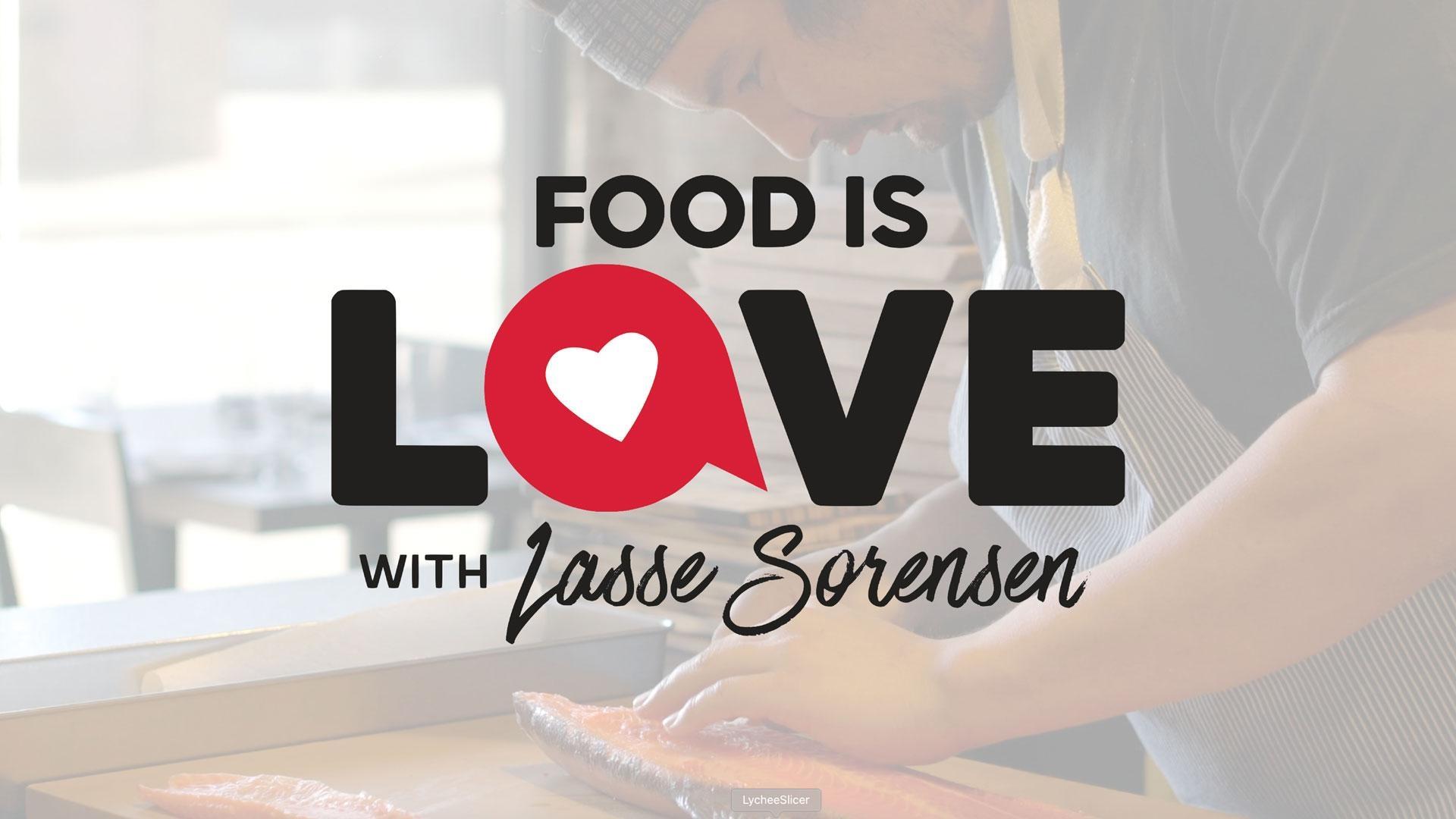 Food Is Love
Food Is Love follows Danish American chef Lasse Sorensen as he spends time in the kitchens of some of our region's most-celebrated restaurants and eateries, learning about the people and culture behind the food, while experiencing the neighborhoods they call home. Learn more at foodislove.tv.
Saturdays at 2:30 pm, Sundays at 11:30 am, and Tuesdays at 2 pm on Nine PBS and livestream.
Stream after broadcast on the PBS App.
Season 3 Episodes
Companion Bakery| Sep 9
Chef Lasse Sorensen begins Season 3 by getting to know acclaimed baker Josh Allen, the heart and soul behind St. Louis bread giant Companion Bakery.
Bulrush | Sep 16
Chef Lasse spends time foraging in the Ozarks with Chef Rob Connoley and learns what it takes to bring a meal to the table at his restaurant, Bulrush.
Indo | Sep 23
Lasse spends time with sushi master Nick Bognar of Indo and learns how his Thai heritage has influenced the dishes he serves.
St. Louis Originals | Sep 30
On a mission to try some of the foods that got their start in St. Louis, Lasse solicits the help of food vlogger @BradenSTL, his guide for a tour of some quintessential St. Louis originals.
Louie on DeMun | Oct 7
Where do people in the restaurant industry go to eat on their day off? Chef Lasse gets to know Matt McGuire, the restauranteur behind the iconic Louie on DeMun.
St. Louis Blues | Oct 14
Lasse visits Enterprise Center, home of the St. Louis Blues, to learn how food and hospitality play a key role in representing the city and supporting local restaurants.
Crown Candy Kitchen | Oct 21
Following his sweet tooth and the smell of bacon, Chef Lasse spends time behind the scenes at Crown Candy Kitchen, a St. Louis institution.
Indian | Oct 28
After learning that Indian immigrants make up the largest demographic of immigrants in St. Louis, Lasse sets out to explore Indian food and culture with the help of his friend and fellow chef Ashok Nageswaran.
Soulcial Kitchen | Nov 4
Everyone loves food trucks. What if food trucks could serve a higher purpose? Lasse interviews Soulcial Kitchen's founder and director, Brigadier General (Ret.) John E. Michel, and learns about the groundbreaking Love Thy Neighbor initiative.
Bar Food | Nov 11
Chef Lasse explores the people and food at some of St. Louis most iconic pubs and bars.
Cherokee Street | Nov 18
Lasse tours some of the places that make Cherokee Street so eclectic and finds connections to his home in Southern Illinois along the way.
A Walk in the Park | Dec 16
In the final regular season episode, Chef Lasse explores the cultural treasures of Forest Park and how food plays a bigger role there than most people realize.
Season 3 Finale | Dec 23
Chef Lasse Sorensen looks back at a season of new friends and inspiring stories of food and love.